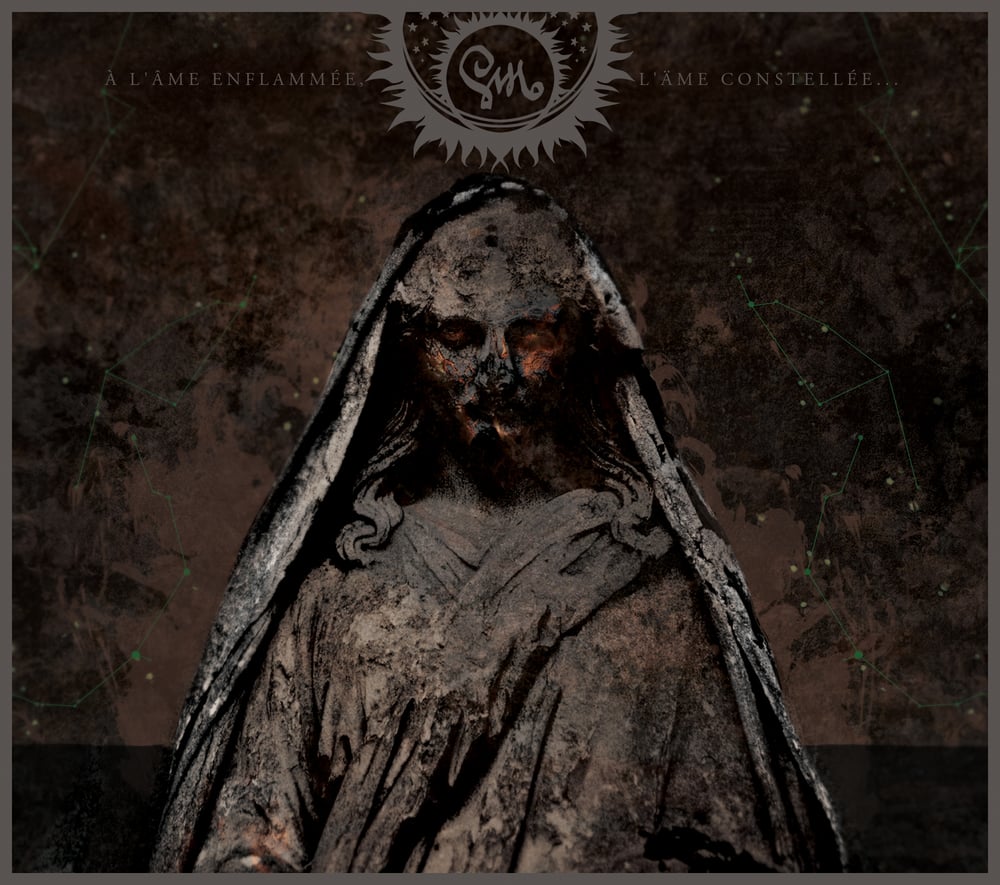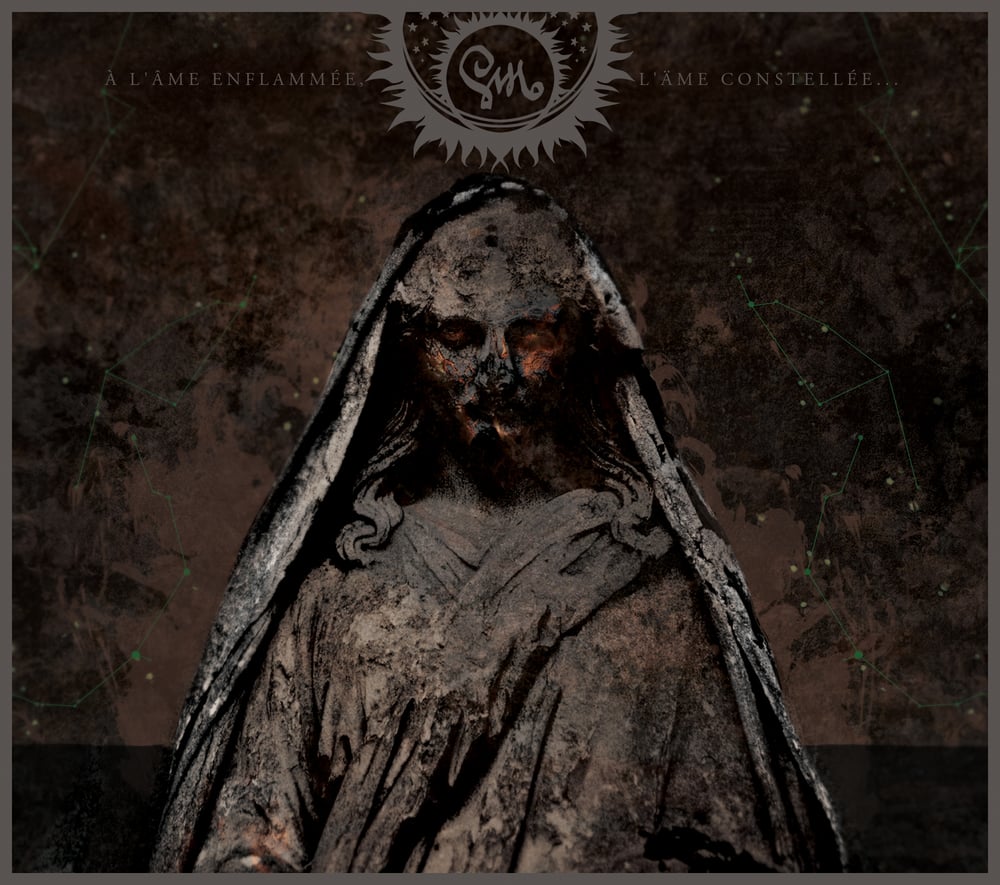 À l'Âme Enflammée, l'Äme Constellée... - Dual Jewel-Case CD
$13.00 / Sold Out
Third album of Gris.
Sepulchral Productions - SP034
Dual Jewel-Case CD version.
1. L'Aube
2. Les Forges
3. Samsara
4. Igneus
5. Dil
6. Moksha
7. Seizième Prière
8. Sem
9. Une Épitaphe de Suie
10. Nadir
83:00
" 5 years and a half after the unforgettable Il Était Une Forêt, and after the Miserere Luminis project, Icare and Neptune resume their trip with their third album, once again a masterpiece. Featuring two symmetric parts for a total of 80 minutes, À l'âme enflammée, l'äme constellée… sees the band integrate more of the classical and acoustic parts displayed by the last track of their second album to its melancholic Black Metal. A painfully beautiful album. "